I must say I'm a Lush convert. I've seen several fellow Beauty bloggers and Youtube gurus rave about Lush and do entire Lush hauls! Since the only Lush even remotely in my area is a 45 minute drive away (when traffic is GOOD) you can imagine I dont head that way often. BUT after seeing enough hype about it I finally caved and made a special trip.
The chunks of herb scented soaps and giant bath bombs were a little intimidating! Luckily for me a really nice saleswoman decided to help me out and give me the 411 on the brand and all about the different products they had.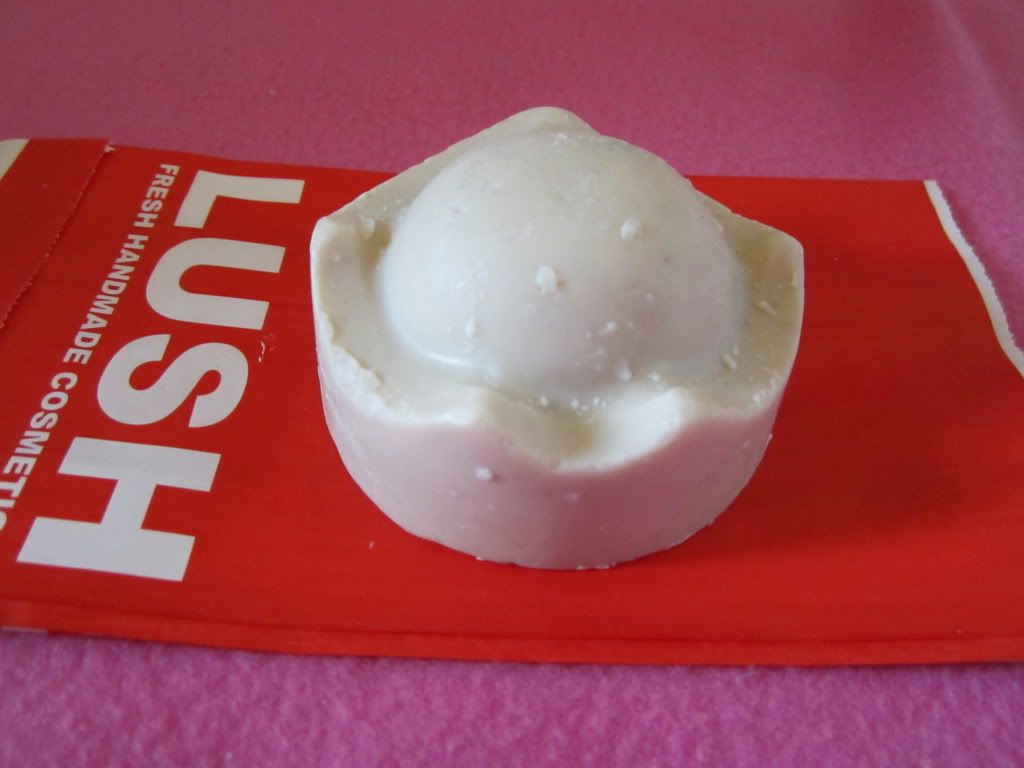 One in particular that really caught my attention was the King of Skin Body bar. In a nut shell this is a solid bar that is a body conditioner. You take your shower or bath and before you towel off you run the bar over your skin while its wet and then dry off. DONT RINSE! Its that simple!
I'll tell you right now I'm a lotion junkie! Especially in the winter! This winter in particular has been bad on my skin. Let me just say that the king of skin is now my holy grail of skin moisturizers! The price tag isnt any worse than a bottle of lotion from Bath and Body works. You'll only spend $13 and some change on it and it will last you a month and a half with everyday use or longer if you dont use it everyday.
I love the fact that this is all organic. With my skin already in distress from the winter harshness it helps to not have any harsh chemicals going on it and since I have sensitive skin this is a godsend!
I have never had any lotion of any brand work as well to moisturize my skin as this. My skin feels hydrated all day long and never greasy! Plus the smell is pretty darn good reminds me a little of organic dark chocolate.
If you've been suffering from dry skin or just havent been able to find a lotion that lasts all day without being sticky or greasy you might want to give this a try. I cant speak for every single thing that Lush has to offer but King of Skin has won my loyalty and I love all the extra shelf space I have now! ;)
OVERVIEW: For dry, irritated skin there is nothing better than the King of Skin body bar! Organic, long lasting, economical and amazing!!!! If you dont have a store near you order online!