Everyone likes new products....and saving money!
We all like to save a little green without having to sacrifice trying new products out! We all know about shopping sales and using coupons on drugstore items or to save on online orders. BUT do you know how to save money on high end brands? Or try out a highend product without paying fullsize on something you might not end up loving?
You can alwasy get a sample size from Sephora, Ulta, or your favorite department store but that usually only means sampling foundation, lotions, primers, liquid concealers, or other liquid type products. You cant sample mascaras, eyeshadows, blush, or other powder products other than in the store right then and there and that often isn't a good indicator of whether you're going to love it enough to want to dole out major money on the fullsize version. These are just a few tips that I've put together to help try out a multitude of products inexpensively!
images taken from bing images
First off we've all heard of subscription services that send out deluxe size samples monthly for a small fee. Services like Birchbox, MyGlam, Beauty Army, VoxBox, and many more; all send out samples of highend beauty, skincare, and haircare samples to subscribers to try out. The only problem with this is that most of them dont allow you to choose your own samples so you have no idea what you'll get until you get it or if they will even be products you're interested in. If you're open to trying anything and everything then these are wonderful but if you're more of a control freak or have specific items in mind that you want to try out then this may not be the way to go for you.
Image taken from bing images
Those of you who love shopping from home from the comfort of your television set may want to look into QVC's Beauty Test Tube. It's a large plastic container stuffed full of deluxe sample size or even fullsize beauty products that they sell on their channel. Prices vary on them and they only come out every 3 months or so but its a great way to get a TON of products all at once to try out plus you get to see what's in it before you buy and can make the choice of whether they are items you're interested in or not.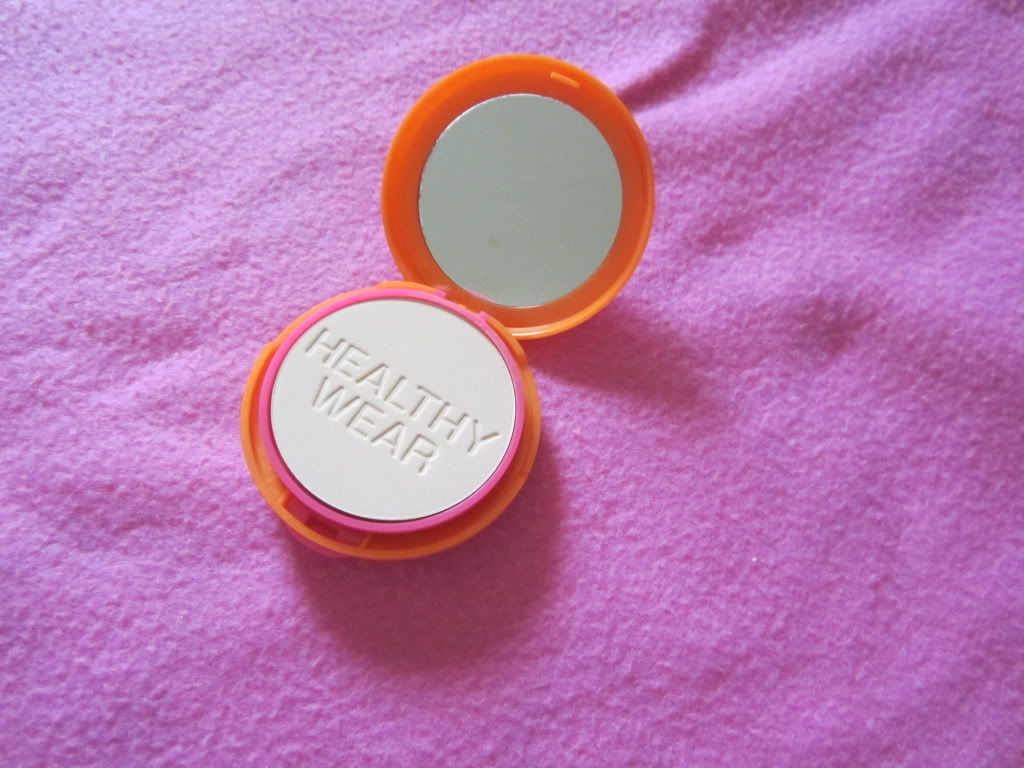 Blog sales are another way to get products cheaper. Often times these are few and far between and only contain a few items. The plus side is you get to see the items and they are always fullsize. The only negative is that they often have been used whether its an actual application or two or just swatching on the hand. Powder products like eyeshadow, blush, bronzer, powder foundation, etc are easy to sanitize but its still something you should think about to see if you are ok with it. Also please be wary of who you are buying from. Use a secure payment method like Paypal and take every measure possible to protect yourself so you know you will get your product or at least be able to retrieve your money back if the sale goes sour.
Buying kits and product promotions are another great way to try out multiple products for cheaper than one or two fullsize products alone. Often times you'll find these deals in Sephora, Ulta, and department store counters around Christmas. They can still be found ocassionally throughout the year at these places but your best bet for finding these types of groupings with all fullsize products is to hit up QVC or HSN. I can't tell you at the times I've seen entire collections of fullsize products go on sale for less than or just dollars more than one solitary piece in the collection by itself! These kits can range in price so its easy to find one that fits your budget and what you're looking for.
Images taken from bing images
Gifts with purchase are another way to try out new products from lines you know you already love. These are prevalent at department store kiosks and if you already know you need to restock on your favorite Clinique blush or Lancome mascara then why not get a bag full of free goodies that you havent tried to go along with it? These are often deluxe sample size with maybe a couple fullsize goodies thrown in but since they are free with something you already know you love and are already buying then why not take advantage?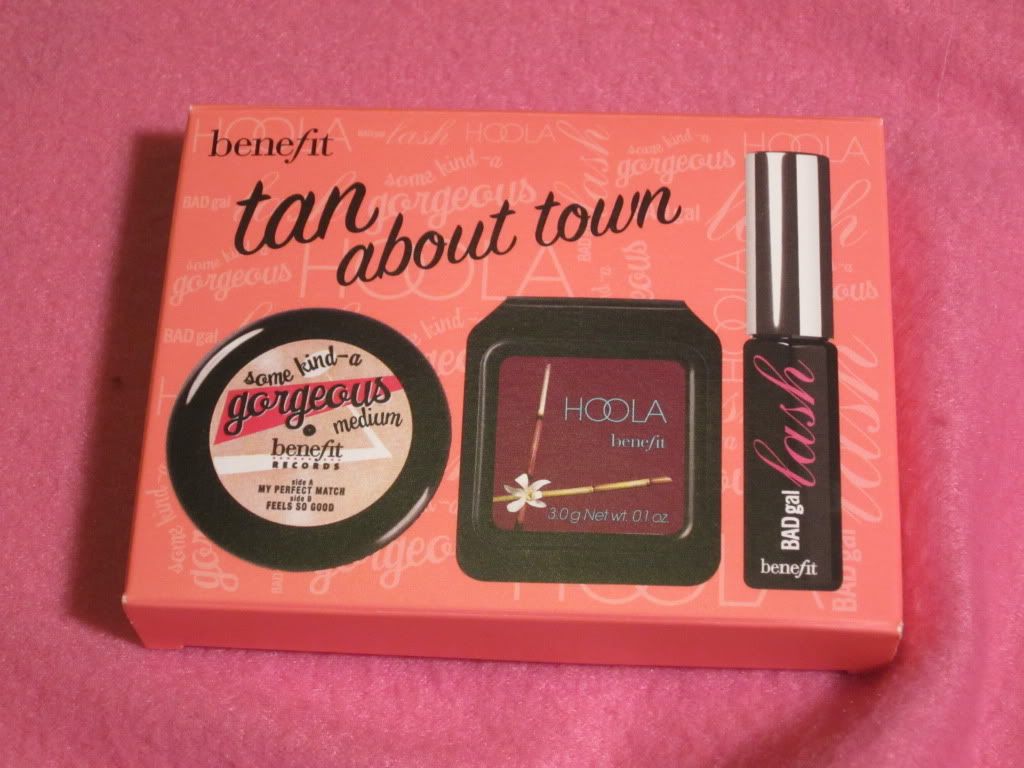 Now to my favorite way of saving money and trying new products... The travel kits! Sephora's minis have got to be the love of my life! I cannot go in a Sephora shop without buying one of the travel size sets. These are kits of anywhere from 2-4 items that are intended for travel. They all meet airline regulations and are the perfect purse size. For $10-$15 I can snag a few items to try out from highend lines that I may already love or have an interest in. Plus if I end up loving them and buying the fullsize versions the smaller ones are perfect for keeping in my purse for makeup touchups or even makeup on the go! Benefit and Tarte both make some of my faves!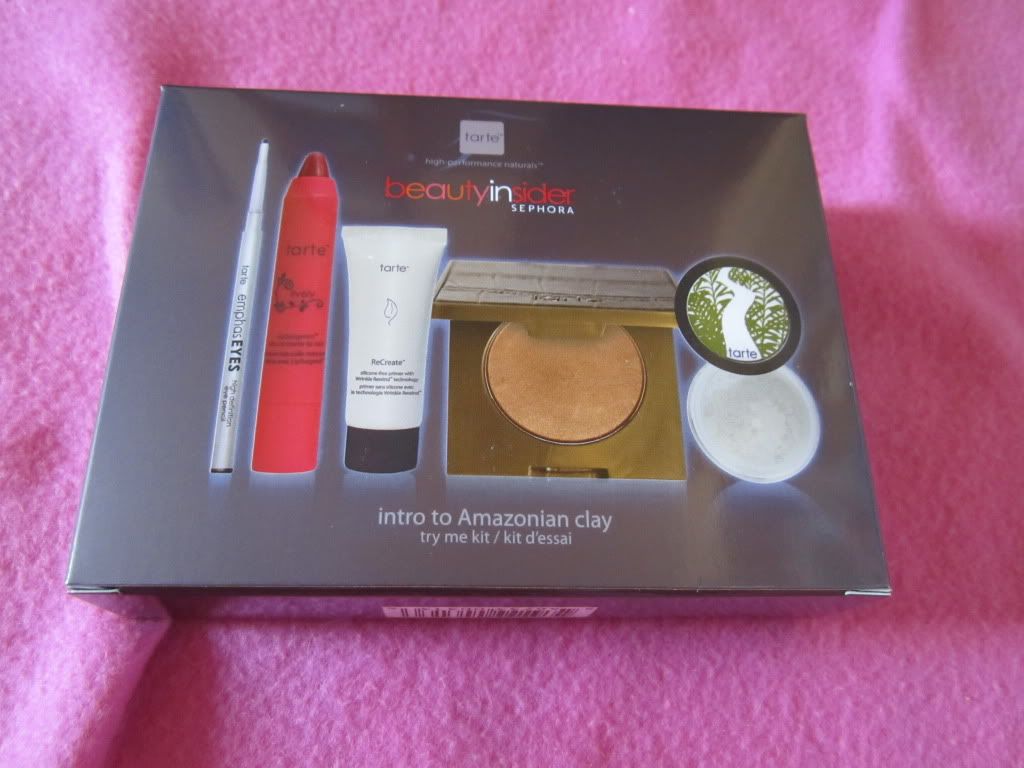 Lets not forget store loyalty programs. Sephora and Ulta both have these point systems in place where the more money you spend, the more points you earn, the more goodies you get. I'm not 100% sure how Ulta's works since I dont have an Ulta close to me and I heard they were redoing their program anyway. Sephora's however, I am a huge fan of and am an avid member. With Sephora's you earn 1 point for every $1 spent. Once you reach 100 points you can pick a small gift...usually a single deluxe sample size of the perks out for that particular month. The 500 point perks are what I strive for. I feel the 100 point perks are a waste. Save up and get to the 500 point perks and then wait until they have a really great set of goodies you want to try! I just got the set above a few weeks ago when I cashed in my points! They are all great products and very generous portions of each.
$2.99 for the foundation and only .89 for the nail strips!
Another avenue that not many people consider are salvage stores, outlets, or other shops that sell either damaged or discontinued products. I recently checked out my local B&E Salvage store. They mostly sell groceries and household cleaners and items that have been "Salvaged" from where tractor trailers wreck or when shipments to stores are damaged. When items are either damaged or the shipment box containing them is, the items are often sold to these stores for dirt cheap to try and recover some of the lost revenue. These stores then sell the item for next to nothing! You'll often find drugstore brands at Salvage stores and higher end products at outlet stores like the CCO's.

I hope that some of these tips and tricks have given you some ideas on how to try and test new makeup for less. Dont forget to think of all the great uses for mini products as well. Whether you do or dont buy the fullsize version they are always great to have in your purse for emergencies! You never know when you'll run out to the grocery store for something and see a hot guy walk in from the parking lot and realize you left the house without makeup on. That little stash of minis in your purse can be a lifesaver! ;)

*Shop from tv stations like QVC and HSN for collections to save money!
*Save points on loyalty memberships to get the best gift!
*Gifts with purchase are your friend!
*Shop for minis to give a product a good test run!
*Keep minis you enjoy in your purse for emergencies or touchups!