Blush from Ebay? Thats Crazy!
Most of us have shopped on ebay at some time or another. Shopping for cosmetics and other makeup related things on ebay can often be scary, intimidating, and challenging! You don't always know if what you're seeing on the page is really what your going to recieve, whether its going to be authentic, or if its even going to arrive in one piece!
If you do decide to shop on Ebay for cosmetics though, and have gained the knowledge to know how to spot the fakes and find the good deals then it can be a treasure trove of amazing deals and hard to find items!
I've been very lucky so far with all of my Ebay experiences and have never had any items arrive damaged or not what I expected. One thing I want to discuss in particular though are some blushes I recently ordered.
Some of you may know that the makeup palettes offered by BH Cosmetics, Coastal Scents, Sedona Lace, and other various companies are available on Ebay often cheaper than from those sites. Almost all of the palettes come from Hong Kong so shipping times are going to be much longer than if you ordered from one of the sites so that's something to bare in mind. Another thing to keep in mind is that since they will be travelling such a long way the odds of them getting broken is much higher than if they were coming from somewhere in the states. If you're concerned about getting your items fast and KNOWING they are going to arrive safely then I recommend ordering them from one of the sites above. Often you can catch specials and sales on these sites and even get them cheaper than on Ebay.
Recently I was in the market for a large and cheap palette of blushes. I wasn't too concerned about having it arrive right away so I wanted to try out ordering one of the Ebay palettes. I found the one I liked with the number of blushes I wanted and placed my order. As expected the blush was coming from Hong Kong and was going to take a few weeks to arrive.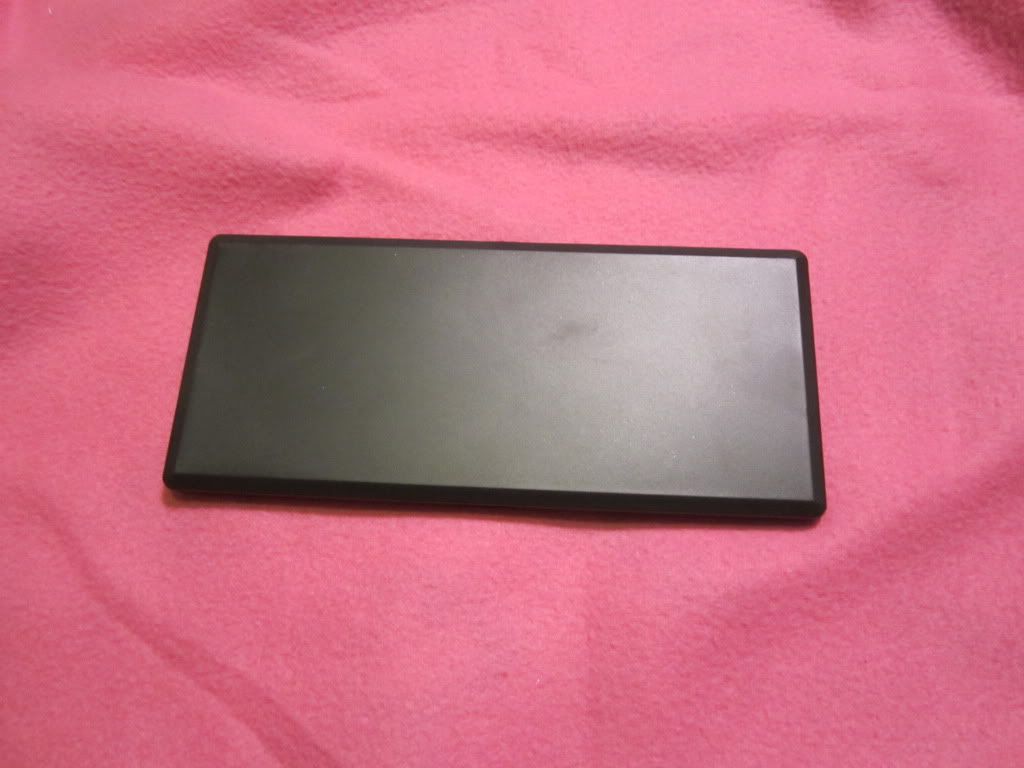 When the blush palette arrived it was packaged in just a large insulated mailing envelope with several layers of bubble wrap around the palette. All was safe and secure and none of the blushes were cracked or damaged. The palette was stored in its own black box just like the BH Cosmetics palettes I'd ordered previously only this box had no label. Inside the palette was in a bubble wrap sleeve. The actual container of the blush palette was made of plastic and while it wasnt the sturdiest in the world it didn't seem like it was going to fall apart on me right away.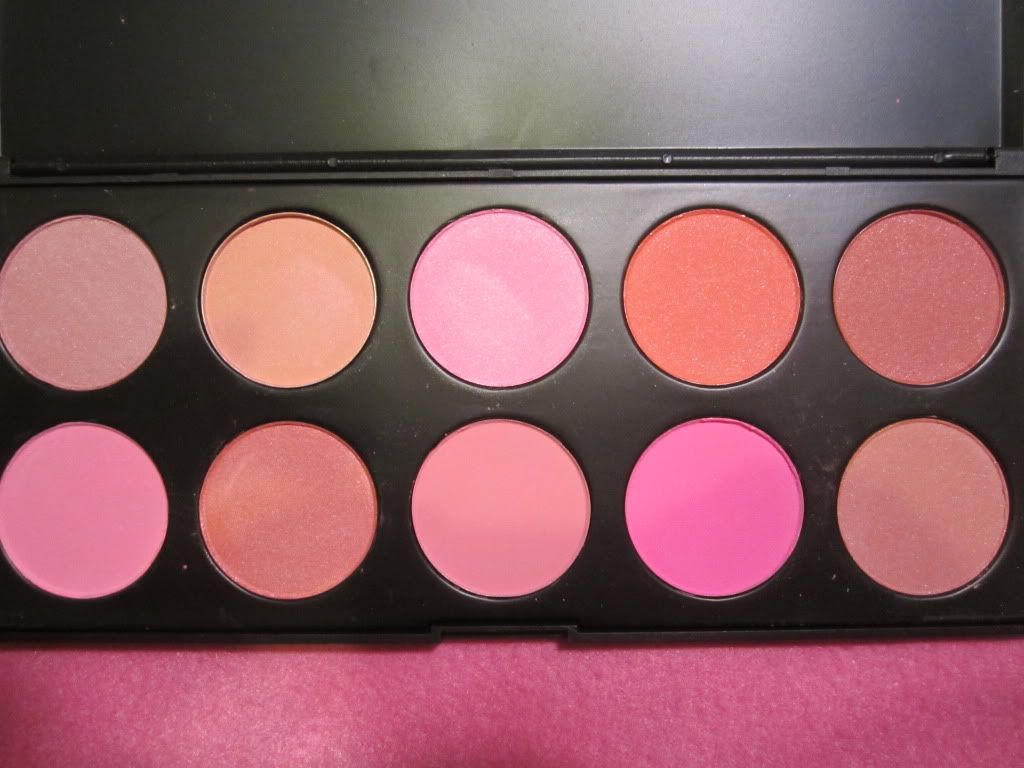 The shades of the blushes wasn't extremely diverse. There were two pale pinks, one hot pink, two reds, two neutrals, one plumy color, and two somewhat peachy colors. Even though that sounds like a large array the shade difference in the majority of them isnt huge so they are all very similar to one another. The color payoff was decent for each color and the blendability was only so-so. Some of the colors can come off a little chalky especially if you have very dry skin so thats something to be weary of and make sure you moisturize.
Overall I think they are fine for the money. I only paid $6.94 for the palette of 10 blushes and shipping was free so it wasn't that bad. If you're not a huge blush wearer or dont have that many blushes then I think this is fine to buy to have a selection to choose from all in one place. There are definetely better blushes out there but there are also far worse ones out there! I consider these about average but for the price you can't really beat it. I'll probably use these blushes for some tutorials because of the accessibility.
Hope you all found this helpful!