Feeling Under The Weather?
I know I have! For the past 2 weeks I've been completely down and out with some crazy virus! I've had the scratchy throat, puffy eyes, runny nose, the whole nine yards!!! Now granted I did spend most of that 2 weeks holed up in my bedroom and didn't go anywhere or even think of wearing makeup, BUT there were a couple of instances when the world had to see my face and I was not about to show them the diseased creature I had become!
I got up and slapped on just enough makeup to get me by and give me enough of a healthy look to throw everyone off that I was sick...well that is until they heard my croaky frog voice...but thats beside the point! I'm going to show all you lovelies just exactly what was in my mini emergency kit! So lets get started!
To even out my skintone and put a little luster back into my drab and sickly face I put on some tinted moisturizer. I went with my fave, Covergirl Aquasmoothers in light to medium. I wanted to give myself a little color without caking on too thick of a layer, that way if I came home and was just too exhausted to take my makeup off (or in too much of a cold medicine fog to remember) it wouldn't be too bad and I wouldn't be laying there with a thick coat on my face.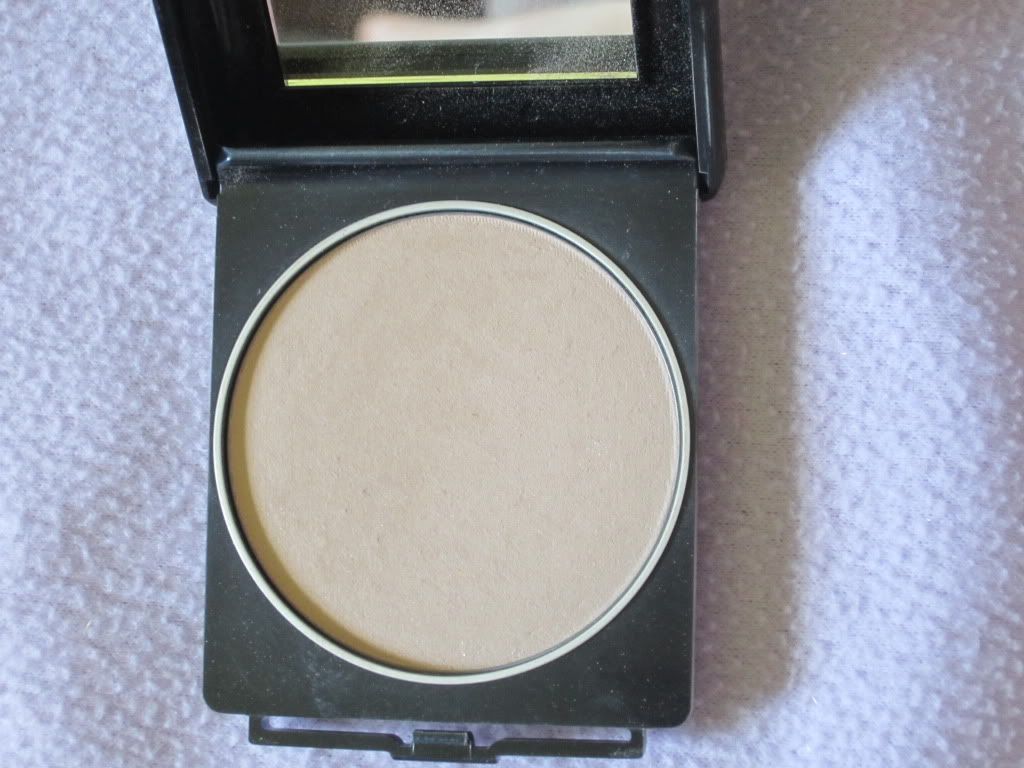 Next I set my tinted moisturizer with a powder foundation. I chose the Covergirl brand again. It's not really my favorite but I had it readily available and it served its purpose. I went with a powder foundation as opposed to just a powder so I would have a little bit of added coverage to the tinted moisturizer and it would even me out just a tad bit more.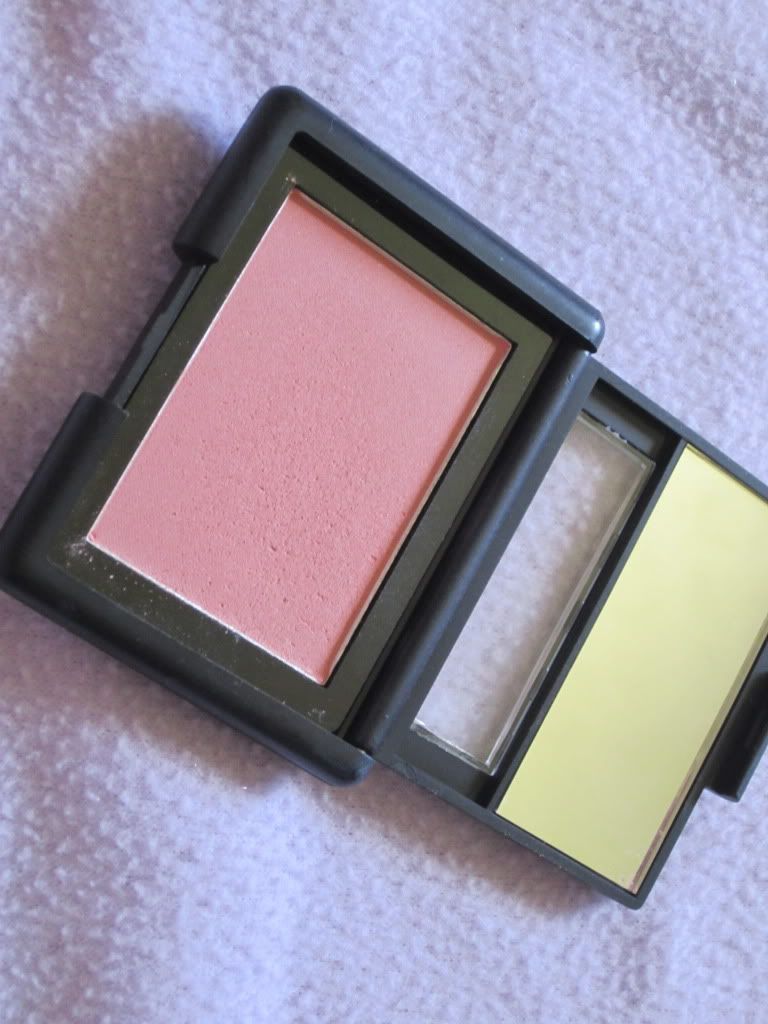 Now for cheeks! On a good healthy day I'll go all out with blush, countour, highlight, and bronzer if its summertime. Obviously I didnt do hardly any of that! To keep my cheeks from looking a disturbing shade of gray sallowness I dabbed a little of my current fave blush, ELF Tickled Pink, on the apples of my cheeks. It gave my face a nice rosy glow and made me look less like the walking dead and more like a normal human being!
Onto the eyes! Anytime I wear makeup I usually spend the most time on my eyes! They can be my best feature....or they can be the one that needs the most work! The second is what I was working with, so naturally they got the most attention.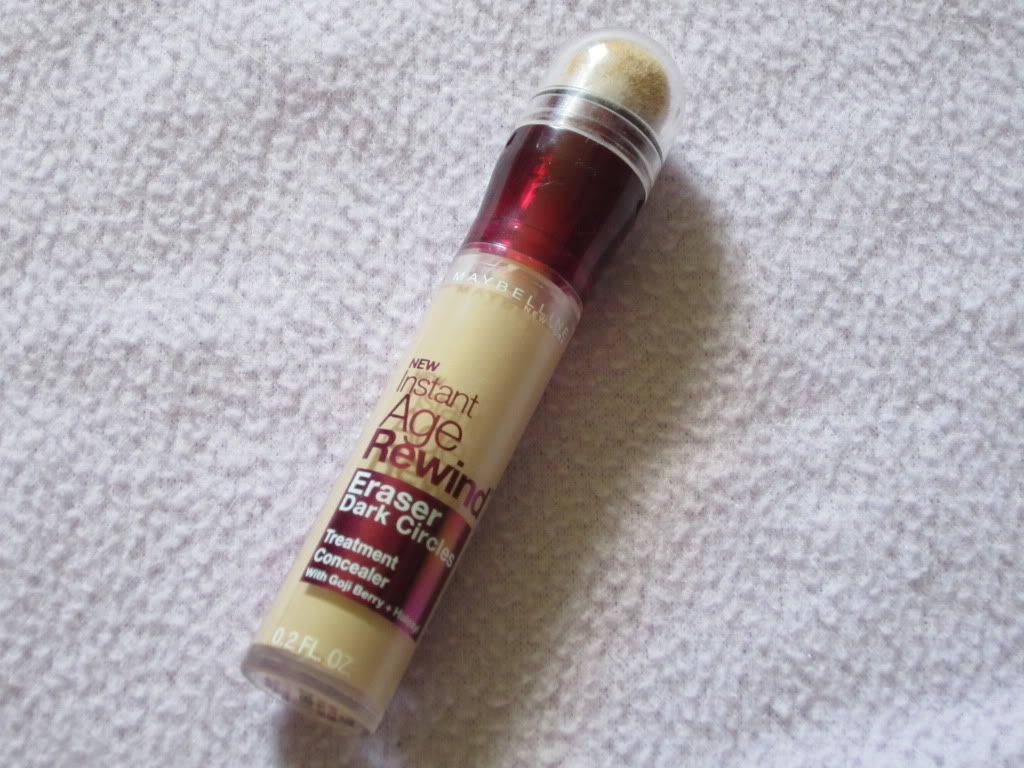 I used a concealer right underneath for my ridiculously dark circles and made sure to use a neutralizing concealer to help hide them even more. I chose Maybelline Instant Age Rewind Eraser in Dark Circle Neutralizer for a few reasons. One it was super easy to apply which is great when you dont feel like doing much at all. Second its a neutralizing tone so it would cover the dark circles better than just a skintoned concealer. And third its suppose to have properties in it to help make your skin around your eye look better anyway.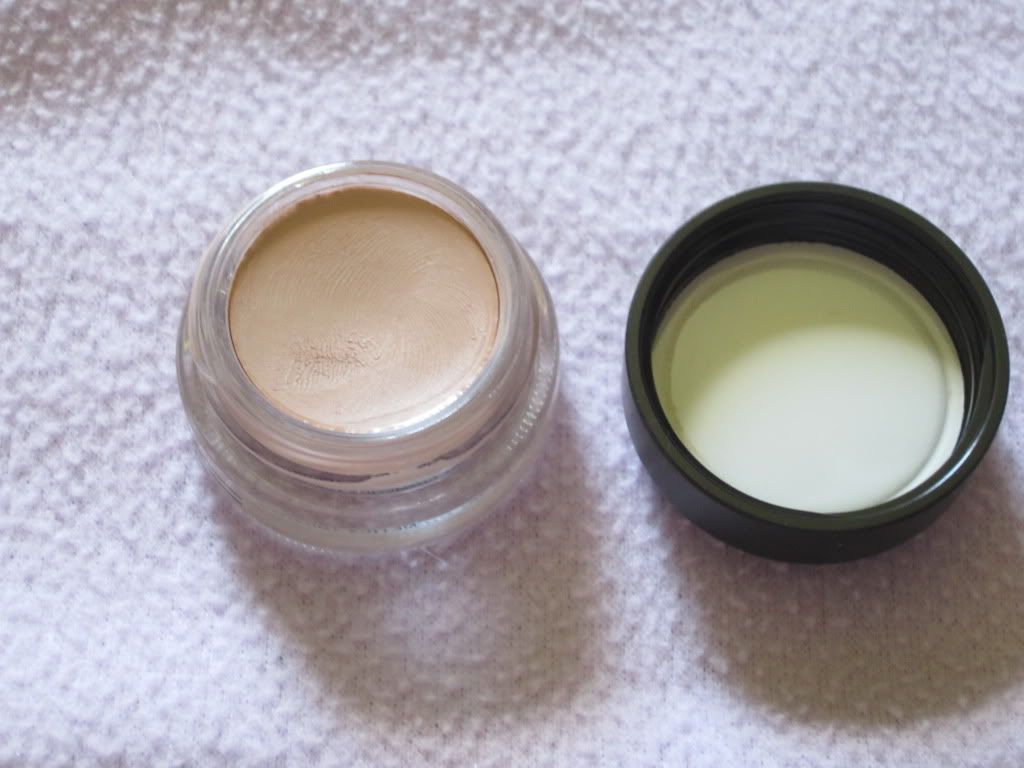 Next I went in with my MAC Paintpot in Painterly and covered my entire eyelid area and blended out. Instead of using this as an eyeshadow base I simply used this as my all in one. Since it is a skintone color it helped to hide all of the darkness and discoloration that had collected in my eye area from all of the sinus issues and restless sleep. This instantly brightened my eyes and made them look more awake and alert.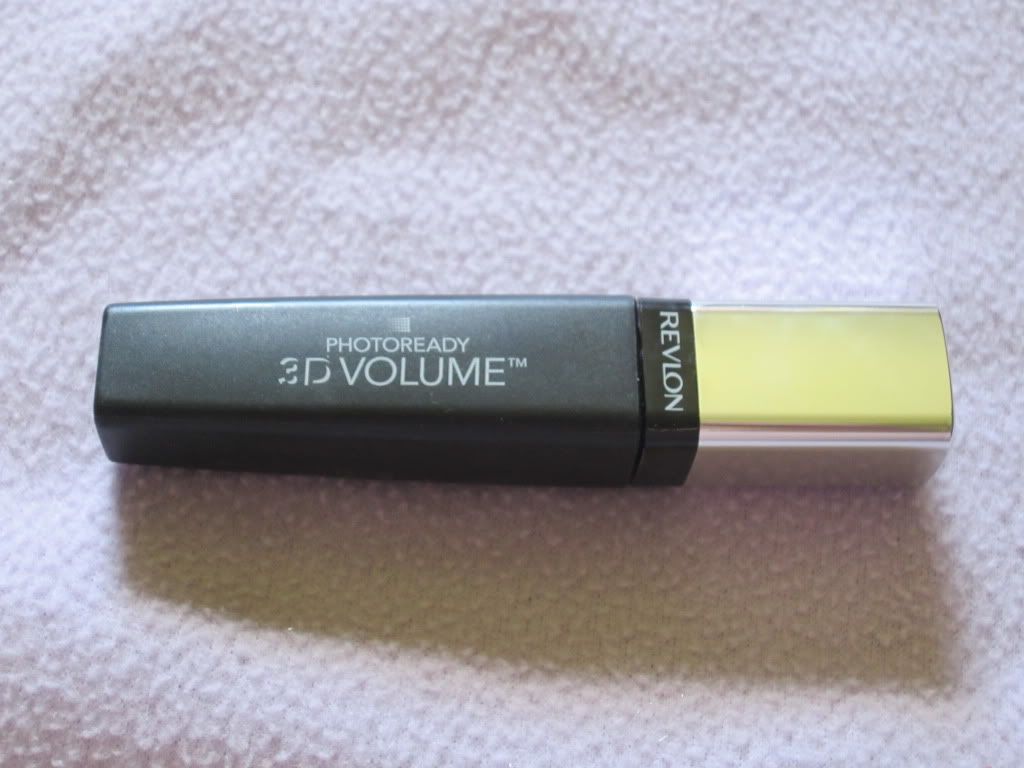 After that I slapped on a coat of my fave mascara Revlon Photoready 3D. I forgoed eyeshadow and traditional eyeliner because I'm not trying to look super done up. I didnt have the energy to try to make myself look done up and was more or less just going for looking healthy! Applying a coat of mascara to my lashes helped to open my eye up even more and make me look more put together. Also, since I have blonde eyelashes it generally just made me look like I even had eyelashes!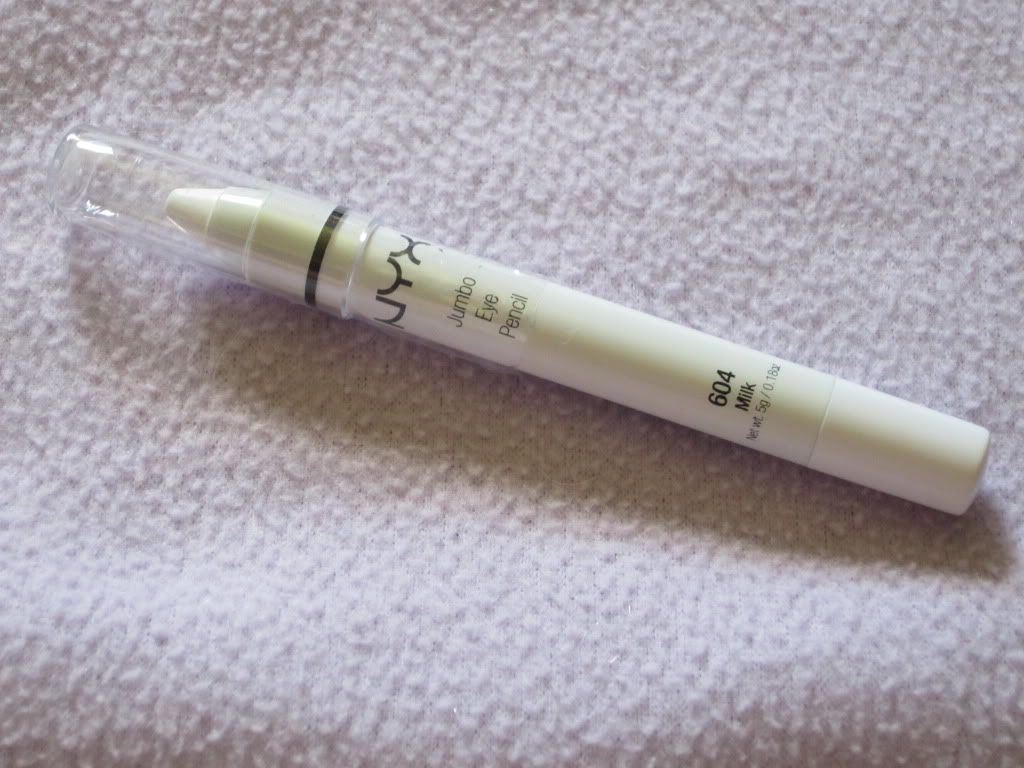 The last thing I did in my eye area was add a little white eyeliner to my bottom waterline. I went with NYX Jumbo Eye Pencil in Milk, it is a bit on the large size but it was the easiest to grab and certainly did the job! By lining my lower waterline I helped to make my eyewhites appear a little less bloodshot and again just help my eyes appear more open and alert.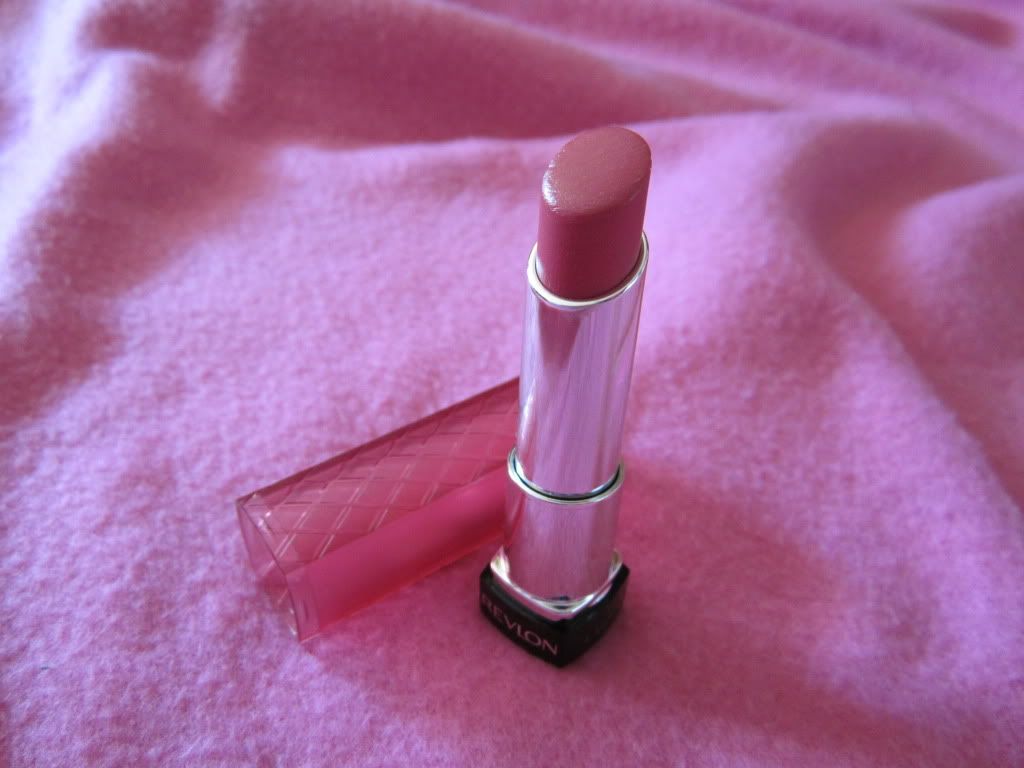 To finish off the whole face I put a little lipcolor on. I didn't want a full on lipstick or anything shiny like a gloss so I just went with a Revlon Lip Butter in Berry Smoothie. This shade is one of those "my lip color but better" instances and since I had been sick my lips just had no color. Instead of giving them a color that was completely not their own I just wanted to restore them to their original healthy glory and this lip butter did the trick!
So there you have it! My entire sick beauty first aid kit all rolled into a nice 5 minute face! Again the object here was not to look like I had makeup on but more or less to just look like I hadn't been ill for the past 2 weeks!
If you have any questions or comments please leave them down below! Also, let me know if you'd be interested in seeing a tutorial of this look. I know its pretty self explainatory but if anyone would like a tutorial just leave a comment!

Hoping you all stay healthy!